Project Lifesaver has over 1,200 participating agencies across the U.S., Canada, and Australia, and has performed over 2,469 searches in the last 11 years with no serious injuries or fatalities ever reported. The method relies on proven radio technology and specially trained search and rescue teams.
Clients enrolled in Project Lifesaver wear a small transmitter on the wrist or ankle that emits an individualized tracking signal. If an enrolled client goes missing, the caregiver notifies their local Law Enforcement and they will contact the Project Lifesaver agency (such as South Fraser Search and Rescue). Most who wander are found within a few miles from home, and search times have been reduced from hours and days to minutes. Recovery times for PLI clients average 30 minutes.
The Project Lifesaver program helps provide rapid response to save lives and reduce potential for serious injury for adults and children who wander due to Alzheimers, Autism, Down Syndrome, Dementia and other related disorders.
It is the opinion of Project Lifesaver International that radio frequency tracking equipment, in the hands of trained public safety personnel, represents the most reliable and effective technology available to locate wandering loved ones.
How to Support the Program
There are many ways to get involved and support the program.
Donate Now to support Project Lifesaver
If the link above doesn't work please click here
There are three components to the Project Lifesaver Program:
Client Management
Response (responding to missing clients)
One agency can provide all components or they can join together with another agency and offer the program in partnership.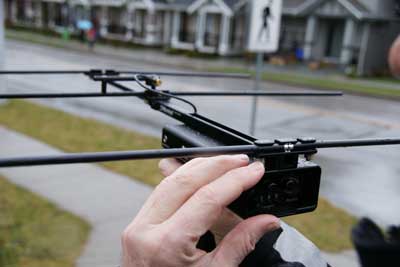 Project Lifesaver International
Project Lifesaver International (PLI) was founded by public safety officers to bring about a solution that facilitates not just the speedy return of wanderers to their families but the actual rapid location of the wanderers themselves – a strategy that greatly increases the chance that the wanderer will be found alive.
*Disclaimer: Project Lifesaver prepared the information contained on this Web site for informational purposes only. Every effort has been made to ensure the accuracy of all entries or details listed on this Web site. Project Lifesaver International and South Fraser Search and Rescue accept no responsibility for any loss to any person (in any form whatsoever) that arises from the use of, or reliance on, the information contained on our Web site. Our Web site provides links to other Web sites. Project Lifesaver is not responsible for the content on these sites.