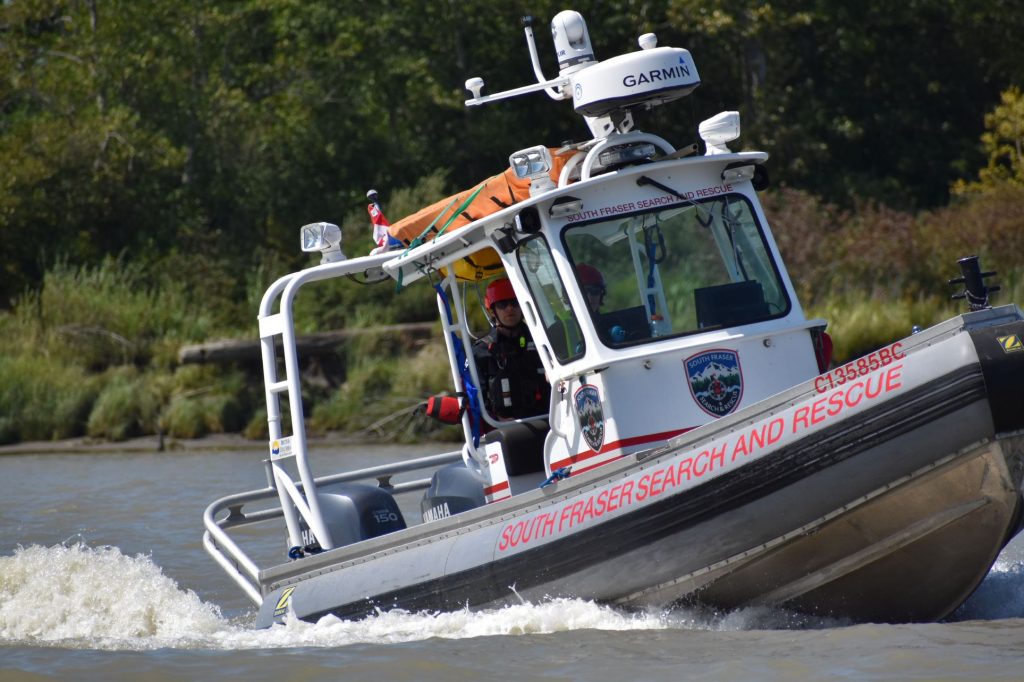 Our Marine Team is made up entirely of volunteers who dedicate considerable time and effort to being well trained and equipped to perform our search and rescue missions when called upon. From shoreline searches to missing persons in the water our vessels are equipped and crewed to provide the best possible outcome.
Vessel Operators
Our members are instructed on how to operate our marine craft within coastal and inland waters via Transport Canada Commercial SVOP course for vessels less than 5 tonnes.
Furthermore, all of our marine members are Transport Canada Marine MED A3 certified for additional safety when acting as deck hands or support crew on the vessels. Our marine group operates to support our Swiftwater team members as required.