Brian has been with South Fraser SAR since 2018. He is on the Marine and Swiftwater teams, as well as on our Board of Directors. He's also responsible for posting the most memes on our internal chats!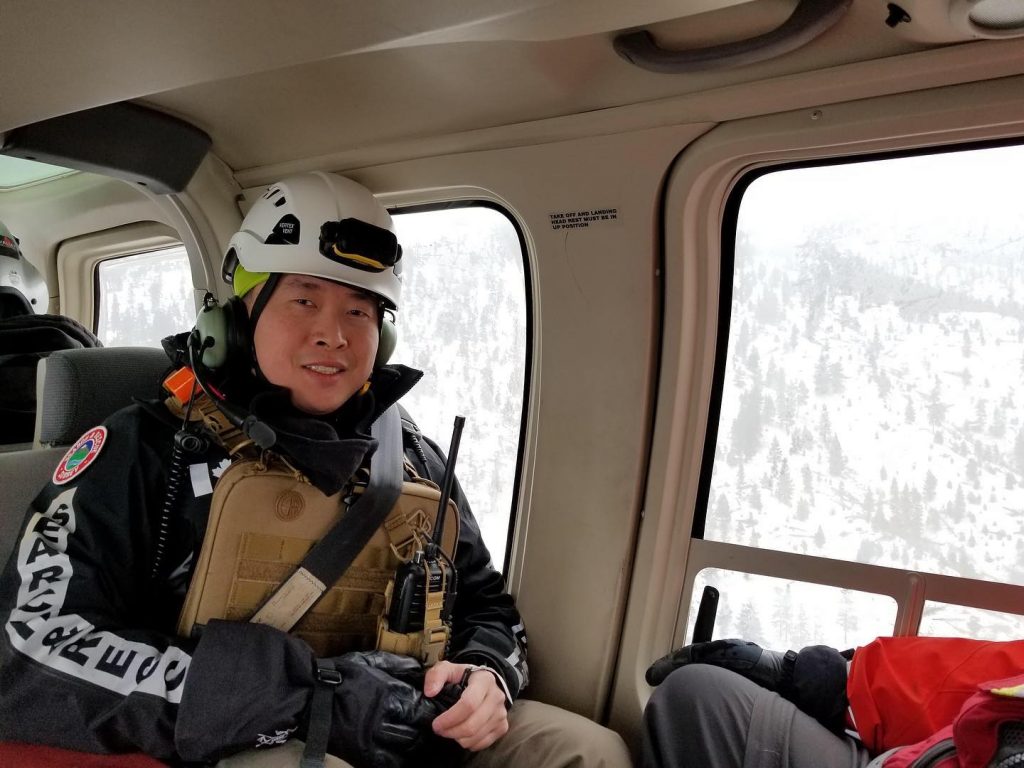 Why did you join SAR?
Like all our other team members, I was looking for something to do between the hours of 11 PM and 6 AM other than sleep. Also I wanted to apply my outdoor experience and first aid training towards a meaningful cause.
How has SAR impacted your life?
SAR has provided me with extra motivation to plan all my hikes and camping trips carefully and to stay safe because I'd never hear the end of it if SAR had to bail me out.
What do you do outside of SAR?
I'm a lawyer practising in civil litigation, including commercial disputes, insurance defence, and construction law. In my spare time, I volunteer for some pro bono legal providers in Vancouver, sit on various boards, and occasionally help train Scouts Canada leaders.
What are you most proud of in the last year?
Our SAR team has done a great job adapting to the COVID-19 situation in terms of keeping our team members safe while still providing our services to the community.
If you could do anything, besides what you are doing right now, what would it be?
Hike, camp, travel!
Any final words?
Carry the "Ten Essentials" and tell someone where you're going (and when you expect to be back) before you go on a hike!